Steve Berczuk
Writing
My Articles on Agile Connection and CM Crossroads
Recent Blog Posts
My Book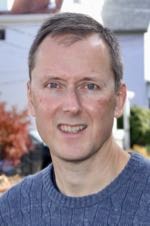 A hands-on, collaborative technical leader with a track record of delivering products and building teams. Expert in agile software development processes and technical methods who can contribute to a team as a developer, process coach, or manager as appropriate. Author of Software Configuration Management Patterns: Effective Teamwork, Practical Integration. Certified Scrum Master. Demonstrated ability to understand and improve legacy code and to become proficient at new technologies quickly. By doing software development and coaching, and consulting on development, design, and SCM Process issues, I have been very successful in helping teams be more effective by through process improvements, robust code, and technical leadership.
I am an expert in agile software development and release management for agile teams and an author. I wrote the book Software Configuration Management Patterns: Effective Teamwork, Practical Integration. I have also done training and consulting work. My areas of experience include building software systems using agile development techniques, and coaching teams, software and organizational patterns and software configuration management patterns and techniques.
I am especially interested in the interactions between architectural and organizational issues, especially as they relate to helping teams to develop requirements so that we are solving the right problems, understanding how to apply various technologies, and building tools. I have been active in the Patterns Community. I am a Certified ScrumMaster.
I've been involved with software development since 1989. I've worked on a number of different companies, both large and small.
My education includes a Bachelor of Science degree in Electrical Engineering from MIT in 1987, and a Master of Science degree in Operations Research from Stanford University. I also graduated from Stuyvesant High School in New York City. I grew up in Ozone Park, NY.
I'm a member of The Institute of Electrical and Electronic Engineers and the Association for Computing Machinery. I participate in the Agile New England, the Boston area agile group.
I live in Arlington, Massachusetts (which is just northwest of Boston).
Please have a look at my list of suggested books .
---